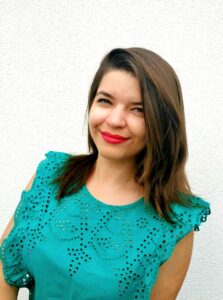 Ms. Jaclin Mardari was selected as Regional Anticorruption Initiative Secretariat (RAI) Intern for the period October 2020 – August 2021. She was the first intern to complete an online internship with RAI.
Ms. Mardari graduated from the State University of Moldova with a Bachelor in Law. In her position as intern, she has actively contributed to the RAI's new website creation and administration, continuously updated RAI's Online Resource Centre by performing quality control for the updated website and promoting various information related to the RAI activities on its social media platforms.
Additionally, in the framework of the "Whistle for the end" Regional Public Awareness Campaign she provided valuable assistance to RAI in event organization in Chișinău, Moldova. Ms. Mardari has also participated in the "Breaking the Silence": Youth Voices of the Southeast Europe project video which envisages the opinions on the role on whistleblowing in fight against corruption among youth.
Finally, Ms. Mardari had the opportunity to participate at various regional online webinars and conferences on anti-corruption matters. By taking part in the Secretariat's weekly staff meetings, she had the chance to know more about the organization's planning sessions, ongoing and future projects as well as regional cooperation.