Call for Proposals
open to CSOs and CSO networks based and operating in Albania, Bosnia and Herzegovina, Kosovo*, Moldova, Montenegro, North Macedonia and Serbia to submit project proposals for anti-corruption awareness raising campaigns
READ MORE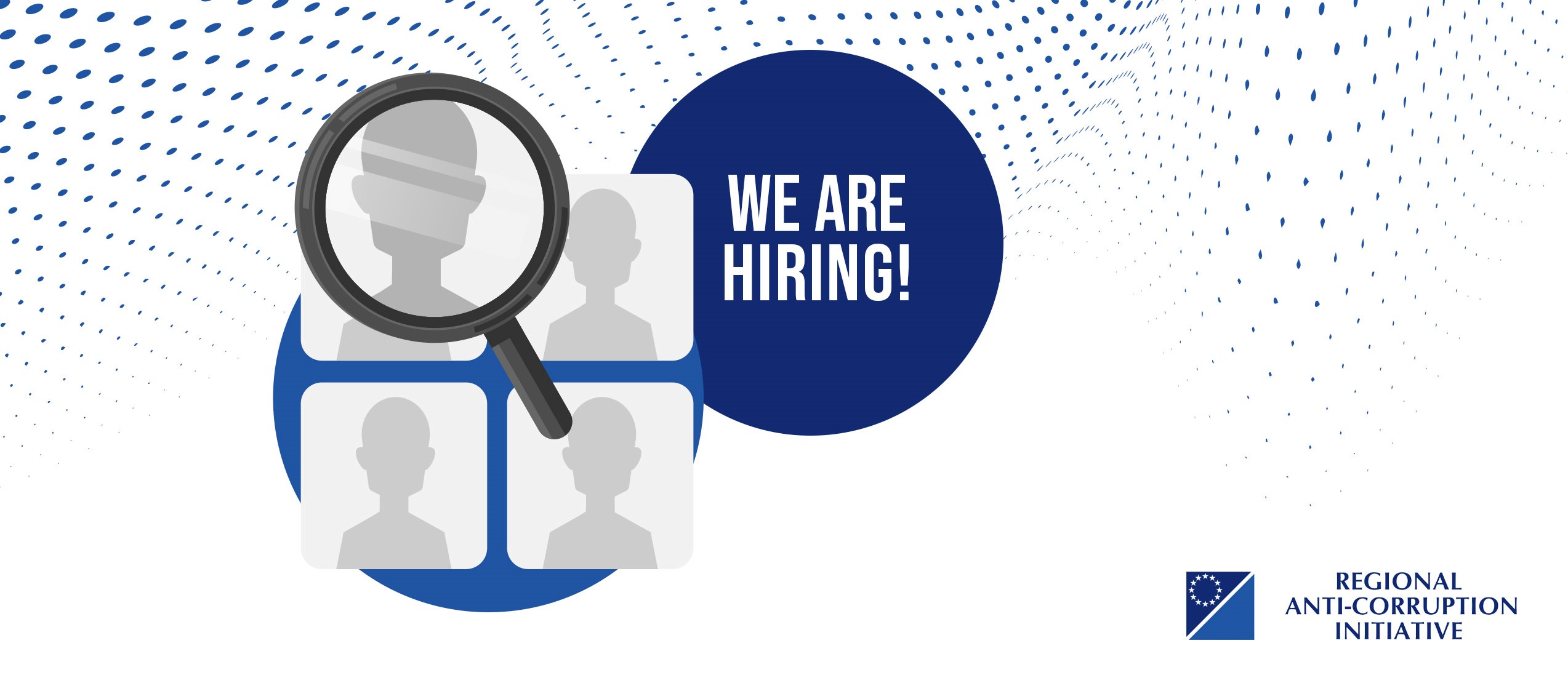 IT Expertise needed!
We are looking for IT experts with experience in developing tailor-made software solutions in public sector, IT consulting, analysis and streamlining business processes and user training
READ MORE
CHAIRPERSON
Publication date: September 2, 2021
Deadline for applications: October 10, 2021
READ MORE
Whistle for the end!
Citizens of Sarajevo, Podgorica, Pristina, Tirana, Skopje, Chișinău and Belgrade decided not to be a part of corruption processes and saved 8,404,993.73 EUR from corruption - within our Break the Silence campaign.
CHECK OUT THE VIDEO!
The New Head of RAI Secretariat
May 24, 2021
Read More
The Regional Treaty on Exchange of Data for the Verification of Asset Declarations signed
Belgrade, March 19, 2021
Read More
October 22

November 2

-

November 3

November 16 @ 8:00 am

-

November 19 @ 5:00 pm
September 20

-

September 22

July 29 @ 8:00 am

-

August 1 @ 5:30 pm

July 9 @ 10:00 am

-

12:00 pm