October 13, 2023
Posted by:

Aida Zukic

Category:

RAI News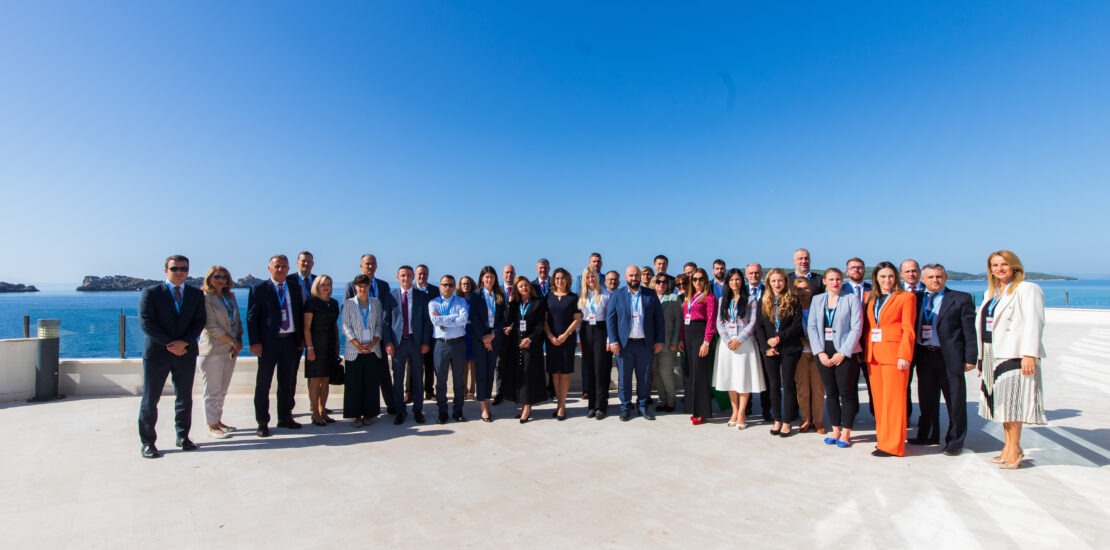 DUBROVNIK, October 12-13, 2023 – The United Nations Office on Drugs and Crime (UNODC), in cooperation with RAI Secretariat and with generous support from the UK Government, organized the regional meeting on Regional Anti-corruption and Illicit Finance (ACIF) Roadmap for Western Balkans (WB). This meeting was focused on ACIF Roadmap Goal 3  – Enhancing criminal justice responses to corruption and economic crime through the creation of a regional network of specialized prosecutors, law enforcement and financial intelligence units in the Western Balkans Jurisdictions.  The event was an opportunity to look back on the implementation of activities related to Goal 3 since the endorsement of ACIF Roadmap in 2020 by the Western Balkans jurisdictions, present achievements and outline the way forward.
Mr. Koen Marquering, Head of Roadmap Secretariat, in his opening remarks emphasized the importance of ACIF Roadmap as a living document tailored to the priorities of the WB jurisdictions. In the light of Goal 3 of the Roadmap, he praised the active engagement of all parties involved. Joining forces under the umbrella of the Global Operational Network of Anti-Corruption Law Enforcement Authorities (the GlobE Network) who launched the regional component to bolster anti-corruption efforts in the region will entail access to a directory of global contact points, access to a secure communications platform for regional coordination and other forms of informal support, knowledge sharing and training. Finally, Mr. Marquering noted that this event is an opportunity for UNODC and RAI to inquire if the priorities endorsed in 2020 are still valid, or if there are new emerging priorities that would feed into defining targets for the Roadmap in the years to come.
Ms. Desislava Gotskova, Head of RAI Secretariat, in her opening remarks, complimented the excellent cooperation and partnership with UNODC throughout the implementation of ACIF Roadmap that has provided for an opportunity to build and further strengthen regional cooperation and provide support to the Western Balkans jurisdictions. She also noted that strengthening the capacity of national authorities and enhancing regional cooperation in asset recovery is one of RAI key objectives as described in RAI Work Plan 2022-2025. Smooth and speedy information exchange and international cooperation is essential to successfully identify, investigate and prosecute cross-border corruption offences and recover stolen assets. Finally, Ms. Gotskova invited all participants to engage in open discussions and share the progress achieved and potential priorities to be included in the Roadmap for a fast-track implementation of United Nations Convention against Corruption (UNCAC) in the future.
The event gathered participants from a wide range of relevant institutions from all Western Balkans jurisdictions who shared the progress related to Goal 3, but also engaged into constructive dialogue about good practices, bad practices and challenges they are facing in their respective institutions. Participants emphasized the importance of gatherings such as this one and praised regional cooperation as an essential element of corruption prevention.
Activities under the Anti-Corruption and Illicit Finance Roadmap are implemented by the UNODC and RAI Secretariat, with financial support of the UK Government.
More information:
Photo Gallery