June 25, 2021
Posted by:

Dejana Grbic-Velagic

Categories:

RAI News, SEE News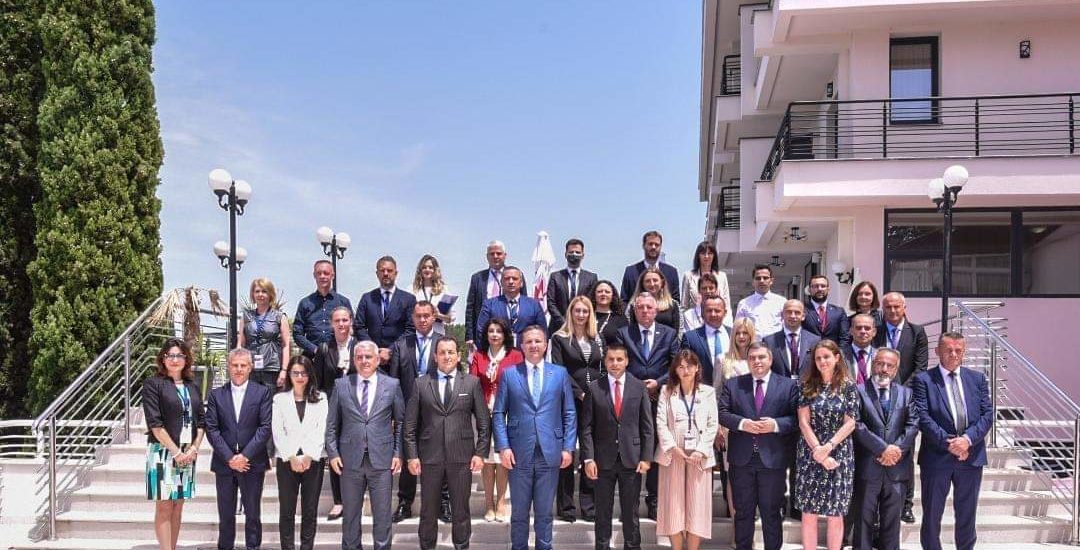 The Office of the Prime Minister against Corruption, sustainable development and Human resources of the Republic of North Macedonia and the Ministry of the Interior hosted a high-level event with representatives from the Western Balkans jurisdictions in Ohrid, on 25 June 2021, to adopt a Regional Roadmap on Anti-Corruption and Illicit Finance Flows to fast-track the implementation of the United Nations Convention against Corruption (UNCAC), GRECO evaluations, FATF recommendations, and EU Directives on anti-money laundering and public procurement, in support of the achievement of Sustainable Development Goal 16 in the Western Balkans jurisdictions.
This platform builds upon the momentum generated in the context of the Berlin process, as well as the third meeting of the Security Commitments Steering Group held 31 January 2020 in Sofia, Bulgaria, when it was agreed to create and deliver an illicit finance and anti-corruption roadmap to improve implementation of existing illicit finance and anti-corruption commitment in a number of shared priority areas.
Over the past months, the United Nations Office on Drugs and Crime in partnership with the Regional Anticorruption Initiative carried out consultations with the six Western Balkans jurisdictions to identify the most salient common priorities. Such consultations culminated in a technical meeting that took place in Ohrid, from 21 to 23 June 2021 where it was agreed by representatives of ministries of justice, ministries of the interior, prosecutors' services, anti-corruption bodies, financial intelligence units, and procurement agencies that the roadmap would focus in the following areas: public procurement (including emergency procurement); asset, income and interest disclosure systems and in the creation of a specialized operational network of corruption and economic crimes prosecutors, law enforcement and financial intelligence units for the region. This network will focus on proactively targeting crime typologies such as corruption offences, cash smuggling, money laundering through the real estate sector, corruption in sports, etc.
Today, ministers of justice, ministers of interior, deputy ministers, state secretaries, and heads of anti-corruption agencies from the region expressed their political adherence to the regional anti-corruption and illicit finance roadmap for the Western Balkans, as approved at the technical level by the experts on 23 June, 2021.
This commitment to fight corruption and illicit financial flows is a significant step forward in the region to align the jurisdictions in the region with international standards and to operate more effectively in these targeted areas.
The jurisdictions of the Western Balkans, the United Nations Office on Drugs and Crime, and the Regional Anticorruption Initiative are looking forward to implementing the initiatives agreed through the Roadmap.