August 2, 2021
Posted by:

Arman Fazlic

Categories:

Breaking the Silence - YOUTH, Breaking the Silence news, News Bosnia and Herzegovina, RAI News
The whistleblower protection laws in the region are good, but their implementation is questionable. Regardless of the reporting mechanism selected, the anonymity of the whistleblower must be preserved. The youth in Bosnia and Herzegovina has the potential to significantly contribute to the improvement of the institutional fight against corruption.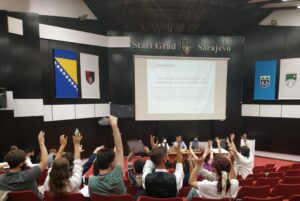 These were the key messages and conclusions at the four-day Metamorphosis Event organized by the Regional Anti-Corruption Initiative (RAI) Secretariat and the European Youth Parliament (EYP) BiH, that ended yesterday with the Closing Ceremony.
The event gathered more than 120 participants, including EYP representatives from cities in BiH, as well as representatives of the Agency for the Prevention of Corruption and Coordination of the Fight against Corruption, the Institution of Human Rights Ombudsman of BiH, Transparency International, journalists, and prosecutors. 
Participants were introduced to and discussed the 2019 EU Whistleblowing Directive, as a model act for the regional jurisdictions, including BiH, that aspire to improve their legislation on anti-corruption and strengthen the institutional mechanisms of protection of whistleblowers, by respecting the European standards.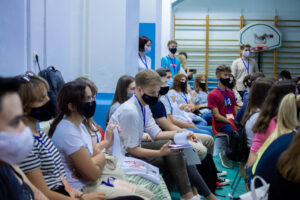 The sessions offered an overview of the key concept and terms, actors, responsibilities, and challenges in providing safety to whistleblowers. "Those who choose to report wrongdoings, particularly in the workplace, must be provided with the necessary safety and freedom of expression", said RAI Secretariat's Anti-corruption Expert, Elmerina Ahmetaj Hrelja. 
While improvements to laws and institutional arrangements relevant to whistleblower protection are the first precondition to be met, changing the culture of silence requires a continued and orchestrated effort of all actors to demonstrate the support to whistleblower disclosures as one of the key tools in fighting corruption. This could be achieved through a public information and education campaign targeting the public, professional community, and youth in BiH, who can significantly contribute to the wide promotion of the protection of whistleblowers.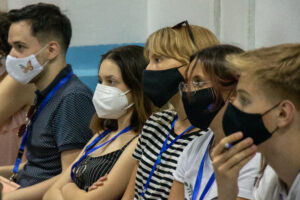 The Metamorphosis Event was facilitated in the framework of the project 'Breaking the Silence: Enhancing the whistleblowing policies and culture in Western Balkans and Moldova', implemented by the RAI Secretariat and funded by the European Union. The aim of the project is to help its partners in the government and non-governmental sector to: improve the disclosure channels and institutional protection of whistleblowers, strengthen the capacity of civil society to support whistleblowing, and enhance public awareness, especially of youth, about the importance of whistleblowing through a regional campaign tailored for each of the targeted jurisdictions.