September 27, 2021
Posted by:

Anja Suvalija

Category:

RAI News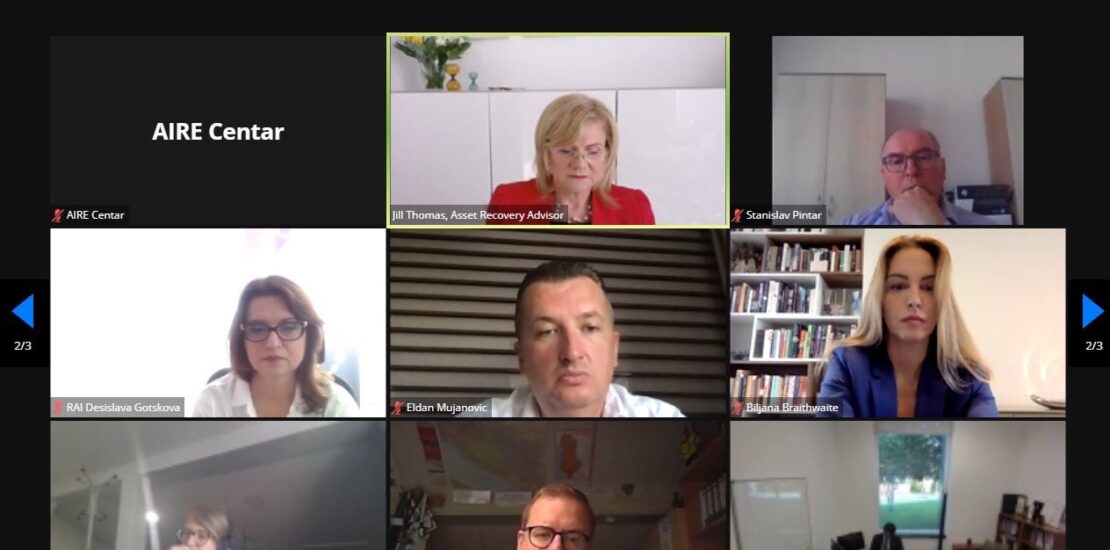 Today, the AIRE Centre and the RAI Secretariat, with the support of the UK Government organised the Western Balkans Regional Donor Coordination Meeting in the area of Asset Recovery. The purpose of this meeting was to officially initiate the process of Mapping Current Asset Recovery Technical Assistance Projects in the Western Balkans, as well as international and regional experts who are continuing to the capacity-building processes.
The meeting gathered all relevant agencies and technical assistance providers in the area of asset recovery including the Council of Europe (CoE), Deutsche Gesellschaft für Internationale Zusammenarbeit (GIZ), CILC (Centre for International Legal Cooperation), Organisation for Security and Cooperation in Europe (OSCE), United National Office of Drugs and Crime (UNODC), United States of America Department of Justice Office of Overseas Prosecutorial Development Assistance (OPDAT), as well as AIRE Centre and RAI Secretariat.
The participants were welcomed by Biljana Braithwaite, Project Director and Director of the Western Balkans Programme at the AIRE Centre and Desislava Gotskova, Head of the RAI Secretariat, while the dynamic discussion was moderated by Jill Thomas, the Criminal Asset Recovery Advisor.
Participants of the meeting have supported the idea for organising this coordination meeting and have expressed the need for having periodic regional asset recovery coordination meetings involving regional, as well as national capacity building projects.