June 30, 2021
Posted by:

Anja Suvalija

Category:

RAI News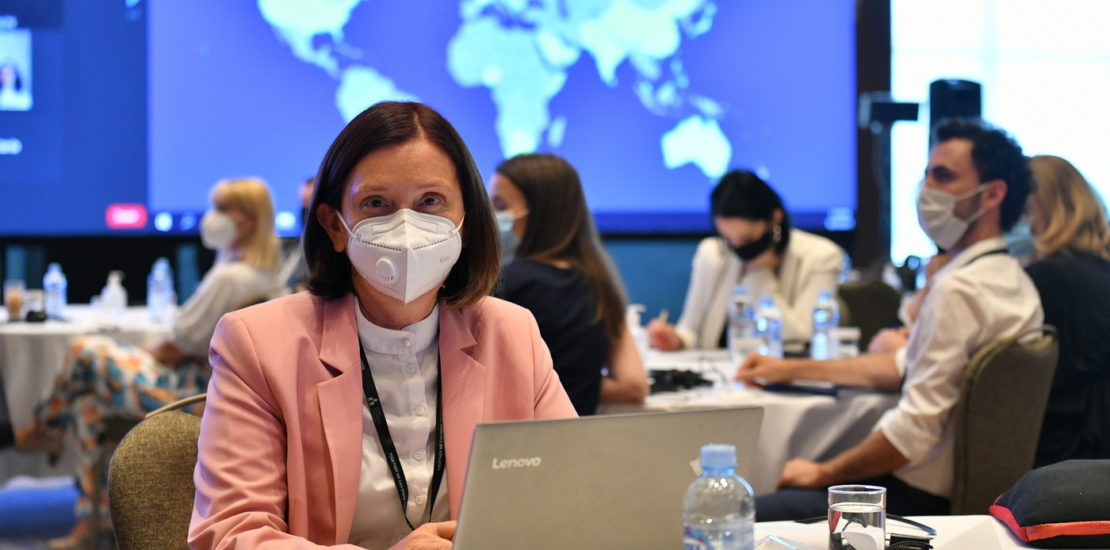 Ms. Aneta Arnaudovska, Senior Anti-corruption Advisor participated at the conference "Supporting accounting and audit developments and synergies" held on 29-30 June in Skopje, organized by the Chartered Institute of Public Finance and Accountancy CIPFA (UK) and the Center of Excellence in Finance (CEF).
Ms. Arnaudovska took on the role of the panellist at the Panel Anti-corruption, Part II: Future governance solutions, together with experts from CIPFA, Development Bank of Latin America, the World Bank, and the Joint Vienna Institute. Ms. Arnaudovska presented the work of the Regional Anti-Corruption Initiative (RAI) with a focus on its role in the facilitation of the negotiations process and the signatory ceremony for the International Treaty for Exchange of Data for the Verification of Asset Declarations among the first three states Montenegro, North Macedonia and Serbia as depository and on the future role of the RAI in further promotion of the Treaty in the region and beyond for more states to join this strong anti-corruption instrument.
This two-day event brought together accountants and auditors working at ministries of finance and line ministries, and representatives of supreme audit institutions, human resource managers, representatives of academia, certified CIPFA accountants and auditors, and other public officials whose work relates to discussion topics. The conference covered four main discussion topics: managing public sector assets, anti-corruption, leadership for reforms, and addressing accountants' and auditors' learning and knowledge sharing.
On the margins of the event, Ms. Arnaudovska held a working meeting with the representatives from the CEF, who expressed their interest in the RAI Work Plan 2021-2022 and potential avenues for future cooperation, as well as mutual promotion of organisations. In the light of these discussions, CEF representatives invited RAI Secretariat to have a joint meeting at the CEF in Ljubljana, Slovenia.