February 22, 2022
Posted by:

Anja Suvalija

Category:

RAI News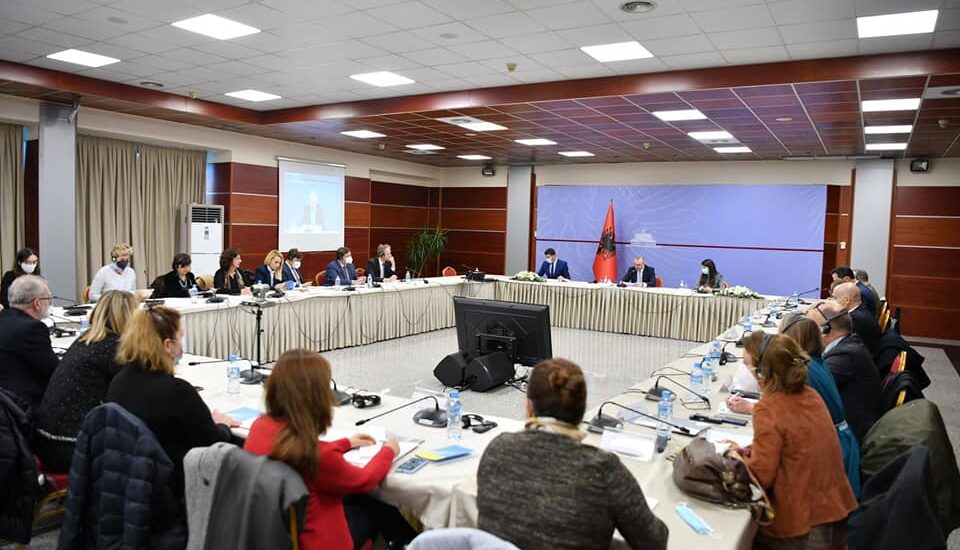 RAI Chairperson Ms. Laura Stefan participated online at the hybrid Roundtable with International Partners in the framework of the Crosscutting Anti-Corruption Portfolio. Roundtable took place on February 22, organized by the Ministry of Justice of Albania.
Mr. Ulsi Manja, the Minister of Justice of Albania, highlighted numerous challenges in the fight against corruption, especially in the public administration. Since the establishment of the first anti-corruption directorate at the Ministry of Justice in October last year, results and progress in this field are visible. Commitment to citizens remains the main motivation to persevere in the goal to combat corruption and restore citizens' trust in the justice system.
Ms. Stefan braced the Albanian authorities on their efforts in judicial reform.
She emphasized that the cooperation with the Albanian authorities has always been excellent and especially emphasized the important role of the Albanian Steering Group representative. Nurturing cooperation towards a common goal remains an imperative for RAI.
Lastly, the importance of interaction and cooperation with partners through the exchange of experiences and ideas as a guarantor of success was emphasized. This meeting should be one in a series of meetings aimed at effectively fighting corruption, concluded Mr. Manja.