July 21, 2022
Posted by:

Dzulisa Otuzbir

Category:

RAI News
17th edition of RAI Summer School that this year took place in Sofia, Bulgaria from 4-8th July, gathered young judges and prosecutors from all over South East Europe. Through it comprehensive programme, the Summer School enabled junior practitioners to learn about the latest developments and practices in the field of judicial integrity and guide them in identifying the mechanisms for the prevention of corruption and promoting transparent and reasoned decision-making processes.
An example of the Summer School bringing together exceptional young people are this year's participants- the team of the Bulgarian National Institute of Justice, which took part and won the special award at the 2022 THEMIS Competition organised by the European Judicial Training Network.
The experience of taking part in RAI Summer School broadened team's horizons on the sphere of judicial ethics and helped them realise and contemplate over the new challenges arising before the upcoming THEMIS competition.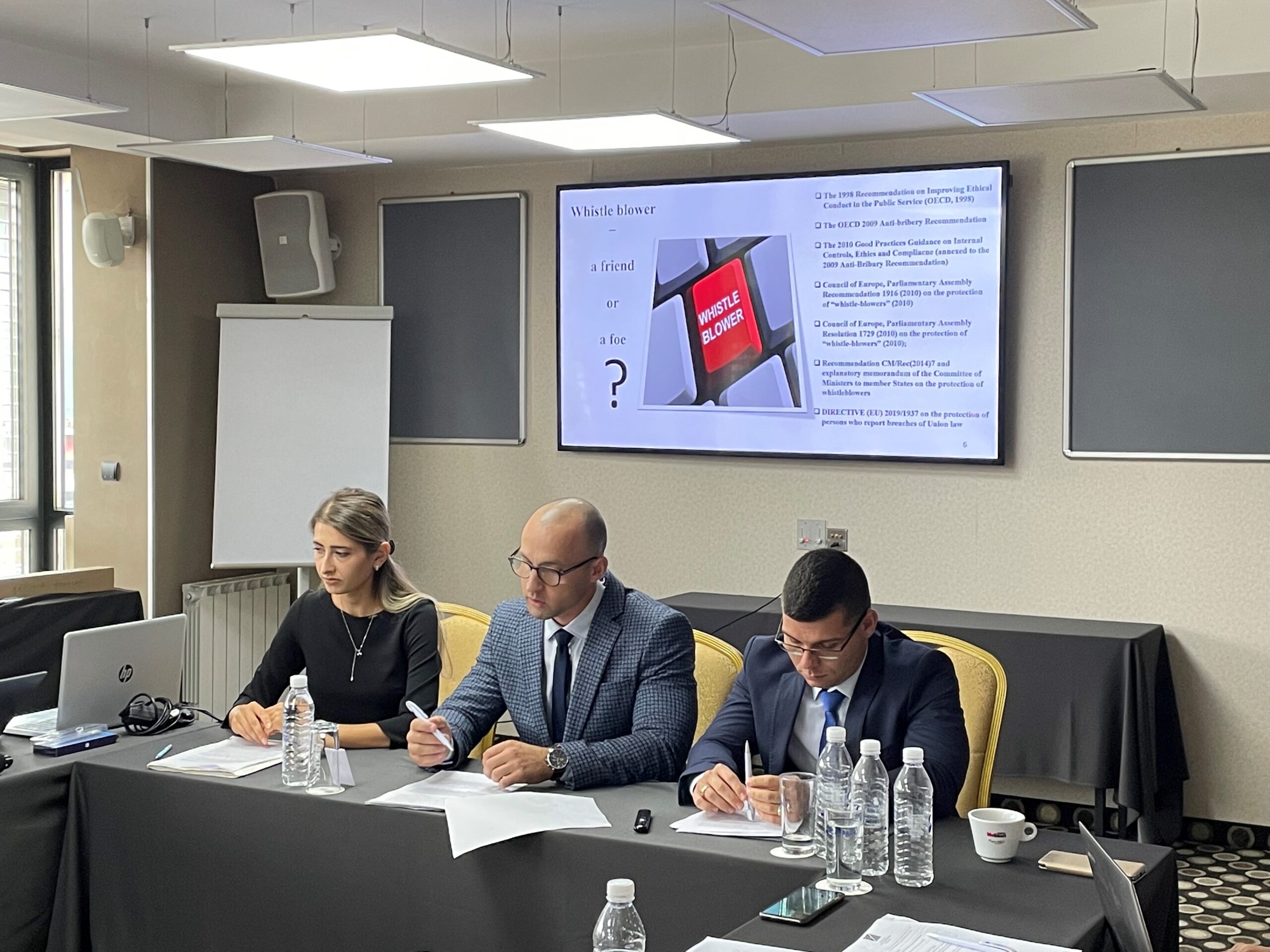 The winning team, composed of Georgi Kodzhanikolov – junior prosecutor in Regional Prosecutor's office Plovdiv, Kalina Stancheva – junior judge in Sofia City Court and Radoslav Angelov – junior judge in District Court – Lovech with tutor Angelina Lazarova – judge in Court of Appeal, Varna, impressed the jury by revealing unaddressed topics of Artificial intelligence and mutual trust, sextortion and sexual harassment in the judicial system, judicial empathy and e-presence of magistrates.
The topic "Call for harmonisation of the rules of judicial ethics and professional conduct in EU" was perceived with vast interest and particular attention by all participants in the competition. Moreover, a representative of The United Nations Office on Drugs and Crime (UNODC) has expressed a desire to cooperate and work together with the team for further developing the "judicial ethics platform" as the need for establishing a contemporary set of standards for magistrate's judicial ethics for all EU MSs was recognized as attainable goal.
The effort of the team was recognized by the special award for innovation and development of the specific platform for ethics and professional conduct. The platform can be found at http://judicialethicsplatform.eu.
We are extremely proud of the achievements of all our partners and Summer School participants who use their work and acquired skills to reshape and set new boundaries in the spheres of their professional activity that directly benefit society.
We congratulate the team on this great award, and we look forward to our future cooperation and celebrating new successes!