March 19, 2022
Posted by:

Dejana Grbic-Velagic

Categories:

RAI News, SEE News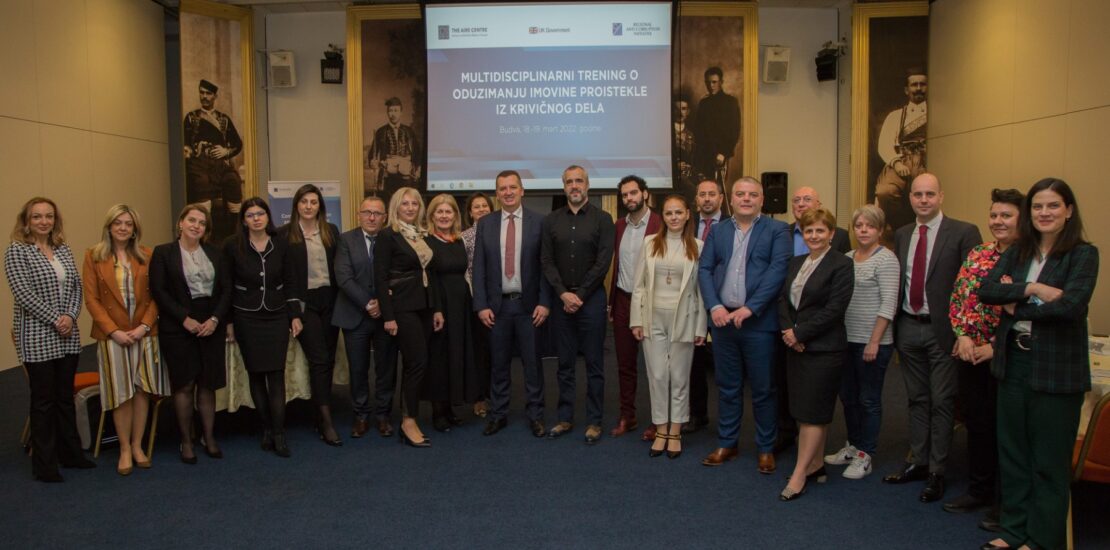 The Advice on Individual Rights in Europe (AIRE Centre) and the Regional Anti-Corruption Initiative (RAI) Secretariat organised the Multidisciplinary Training on Confiscation of Assets acquired from Criminal Activity in Budva, Montenegro on March 18 and 19, 2022.
The Training brought together judges and prosecutors from Bosnia and Herzegovina, Montenegro, North Macedonia, and Serbia, who engaged in a practical learning format with the leading regional asset recovery experts.
Judge of the Supreme Cassation Court of the Republic of Serbia, Radmila Dragicevic Dicic contextualized legal provisions for confiscation of proceeds of crime in cases from Serbian and regional judicial practice. Professor Eldan Mujanovic from the University of Sarajevo Faculty of Criminalistics, Criminology, and Security Studies introduced participants to the international standards for extended confiscation of assets. Milos Soskic, Prosecutor of the Special Prosecutors' Office of Montenegro focused on the identification and confiscation of proceeds of crime from the perspective of financial investigation and cooperation.
During the training, judges and prosecutors have analysed the practical case and have presented their approach on the investigation and the proceeding, in line with their national legal frameworks. Cases were analysed and presented both from judicial and prosecutorial perspectives.
This Training is organised under the framework of the three-year regional project "Combating corruption and organised crime in the Western Balkans through strengthening regional cooperation in asset recovery" which started in September 2021. The project, funded by the UK Government, is covering the following jurisdictions: Albania, Bosnia and Herzegovina, Kosovo*, Montenegro, North Macedonia, and Serbia. The participation of Bulgaria, Croatia, Moldova, and Romania is ensured through RAI.
* This designation is without prejudice to the positions on status and is in line with UNSC 1244 and the ICJ Opinion on the Kosovo Declaration of Independence