March 2, 2023
Posted by:

Jasna Panjeta

Categories:

RAI News, SEE News, Uncategorized
On 27th and 28th of February, the AIRE Centre and the Regional Anti-Corruption Initiative held a training in Tirana for judges, prosecutors, and trainees of the Judicial Training Institutes in Albania about asset recovery, the process of depriving criminals of their illegally obtained wealth. Participants had an opportunity to learn more about legislative framework and practice in Albania, the human rights standards and asset recovery measures from the European Court of Human Rights and challenges in confiscation and asset recovery cases, from both national and international experts.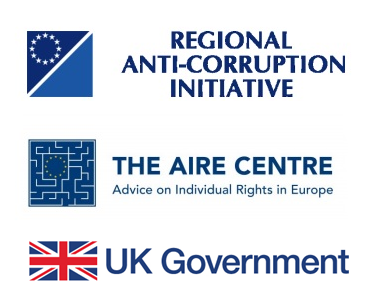 Education was led by His Honour Judge Michael Hopmeier, who sits as a Judge at Southwark Crown Court in London and is a Deemster on the Isle of Man. Judge Hopmeier spoke to the Albanian judges and prosecutors about the importance of confiscation of the Proceeds of Crime in the context of the fight against organised crime and confiscation.
The education "Effective asset recovery: Judicial perspective" was held as part of the project "Combating corruption and organised crime in the Western Balkans through strengthening regional cooperation in asset recovery", implemented by the AIRE Centre and Regional Anti-Corruption Initiative – RAI and supported by the UK Government.