Regional Workshop on "Strengthening Integrity in the Security Sector"

Regional Workshop on "Strengthening Integrity in the Security Sector"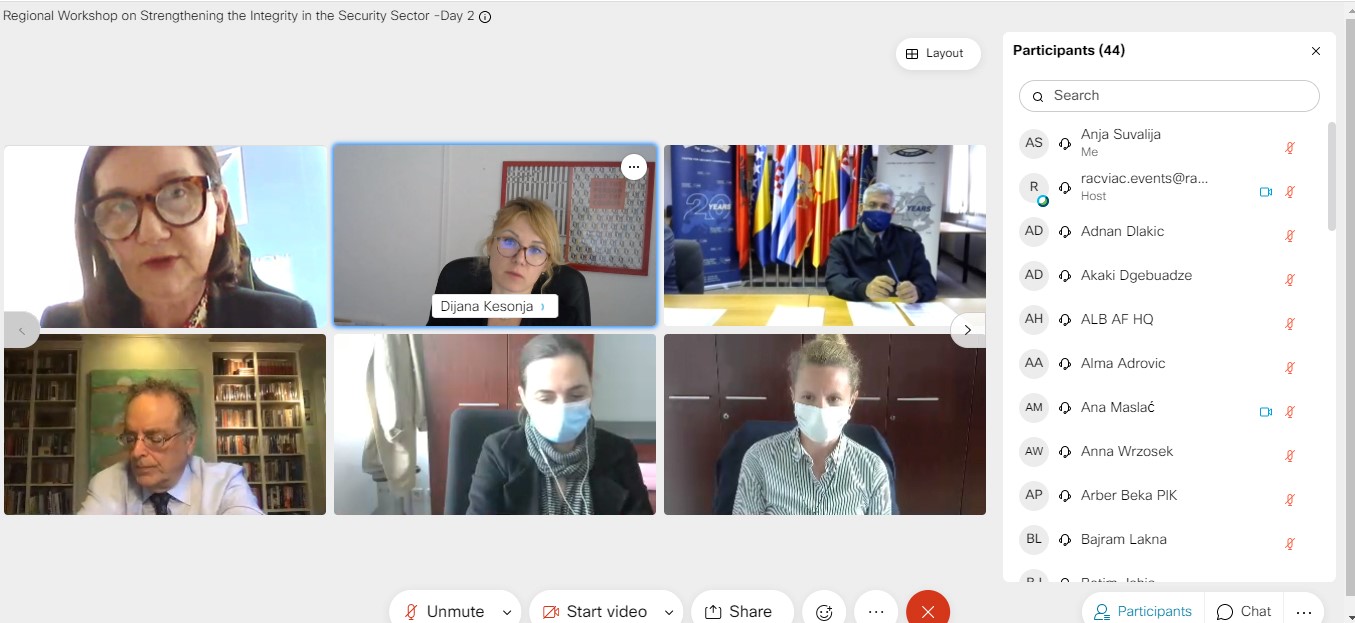 RACVIAC – Centre for Security Cooperation in cooperation with the Regional Anti-corruption Initiative (RAI) organised the Regional Workshop on "Strengthening Integrity in the Security Sector", which took place on 05 – 06 May 2021 via the online platform.
The general objective of the Workshop was to incorporate the anti-corruption approaches in the Security sector and to increase the capacity of the relevant entities for developing effective corruption preventive and integrity mechanisms. Furthermore, the relevant international standards and useful tools for prevention and suppression of corruption were presented alongside the best practices and lessons learned in the field of building integrity, whistle-blowing policies, and future challenges.
Read more about the workshop here.