Online seminar on the ECtHR jurisprudence in the matters of confiscation of property acquired by criminal activity

Online seminar on the ECtHR jurisprudence in the matters of confiscation of property acquired by criminal activity
June 9 @ 2:30 pm

-

4:30 pm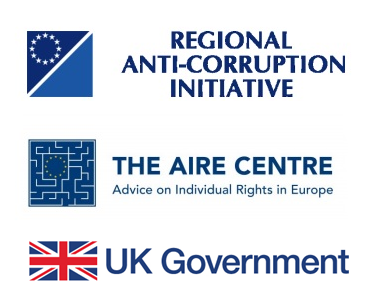 Online Seminar on the ECtHR jurisprudence in the matters of confiscation of property acquired by criminal activity will be held on June 9, 2022, from 14.30-16.30. The seminar is intended for judges, prosecutors, and trainees of the Judicial Academies and Judicial Training Institutes in the Western Balkans jurisdictions.
The seminar will be delivered by Mirjana Lazarova Trajkovska, Judge of the Supreme Court of the Republic of North Macedonia, former Judge of the European Court of Human Rights, and by Radmila Dragicevic Dicic, Judge of Supreme Court of Cassation of the Republic of Serbia.
Simultaneous interpretation in Albanian, Bosnian/Croatian/Montenegrin/Serbian, Macedonian and English will be provided at the online seminar.
The seminar is organised under the regional project "Combating corruption and organised crime in the Western Balkans through strengthening regional cooperation in asset recovery", implemented by the AIRE Centre in partnership with the RAI Secretariat, and funded by the UK Government.