December 9, 2020
Posted by:

Elvir Salcinovic

Category:

RAI News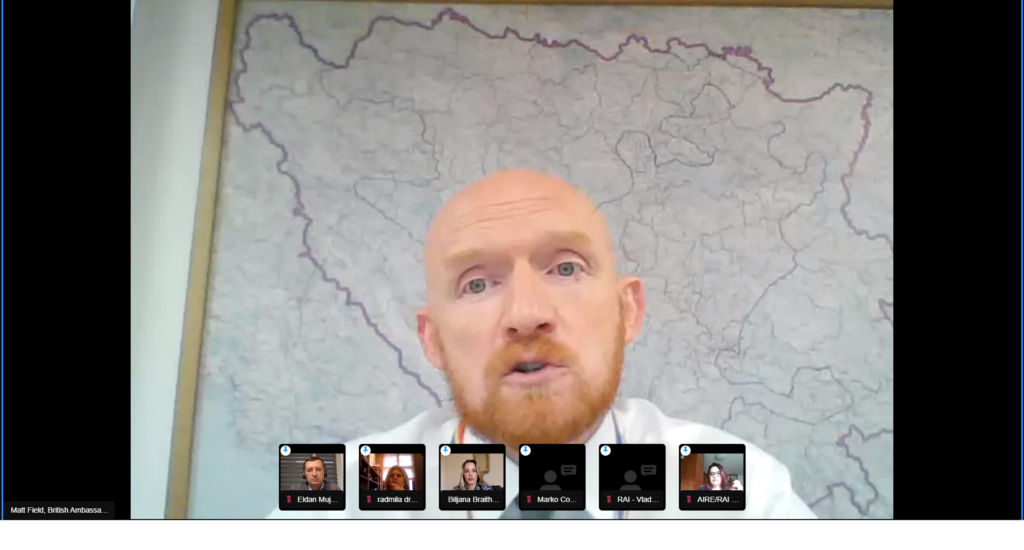 On the occasion of the Internal Anti-corruption Day, the Regional Anti-corruption Initiative (RAI) Secretariat and the Advice on Individual Rights in Europe (AIRE) Centre, with the support of the UK Government and Konrad Adenauer Foundation are presenting the report "Effective Implementation of Asset Recovery Measures in the Western Balkans: an overview of a regional monitoring methodology, key benchmarks and case studies of good practice". The report in English and in the regional languages is available HERE.
The event was opened by Ms. Biljana Braitwaithe, Western Balkans Programme Director at the AIRE Centre, Mr. Vladan Joksimovic, Head of RAI Secretariat and H.E. Matthew Field, British Ambassador to Bosnia and Herzegovina.
In the role of the field expert, Professor Eldan Mujanovic of the University of Sarajevo, Faculty of Criminalistics presented the findings of the report. Ms. Radmila Dragicevic – Dicic, Judge of the Supreme Court of Cassation of Republic of Serbia presented a case study of good practice, providing a comment on the relevant legislation in Serbia in relation to the adjudication in cases involving asset seizure.